Description
[gallery columns="1" size="full" ids="4206"]
---
Ingredients for pistachio milk:
1 cup

shelled roasted pistachios

3 cups

whole milk
Ingredients for the pistachio pudding:
1/2 cup

shelled, roasted, pistachio nuts

2/3 cup

sugar, divided

2 tablespoons

water

2 cups

pistachio milk

1 teaspoon

almond extract

1 teaspoon

vanilla extract

3

large egg yolks (save the egg whites for the cake)

2 tablespoons

corn starch

1

pinch salt

2 tablespoons

butter, softened
Ingredients for pistachio cake:
1 1/4 cup

shelled roasted pistachios

2 1/2 cups

cake flour

3/4 cup

all purpose flour

 

1 tbsp

. baking powder

 

1 tsp

. baking soda

1/2 teaspoon

flake sea salt

1 cup

salted butter, softened

1 3/4 cup

granulated sugar

1 tbsp

.

 

pure vanilla extract

1 tsp

. almond extract

1 cup

pistachio milk

1/2 cup

sour cream

1

egg

3

egg whites

1/2 tsp

. cream of tartar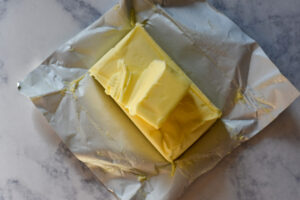 Ingredients for frosting and topping for pistachio cake:
16 oz

. cream cheese, softened

1 cup

butter, softened

6 cups

confectioners sugar

1 tsp

. pure vanilla extract

1 tsp

. almond extract

1

tbps. heavy cream

1 cup

chopped roasted pistachios
---
Instructions
Instructions for the Pistachio Milk:
Place pistachios in glass measuring bowl with a spout.
Cover pistachios with milk
Refrigerate overnight
Instructions for Pistachio Pudding:
Make pistachio paste by placing pistachios into food processor, and pulsing. Add 1/3 cup sugar and water, and pulse again until a smooth paste forms.
Scrape paste into a medium saucepan. Add in pistachio milk. Stir over medium heat until bubbles start to form.
While milk is heating, whisk egg yolks, the remaining sugar, cornstarch and salt in a bowl and set aside.
Once pistachio milk is bubbly, whisk about a 1/2 cup of the heated milk mixture into the sugar-egg mixture. Add another 1/2 cup in, and continue to whisk.
At this point, pour all of the egg mixture back into the pan, and continue to cook. Whisk constantly to avoid lumps.
Continue to cook until thick and bubbly. Use a rubber spatula to scrape down sides of pan to avoid burning any of the mixture.
Remove from heat, and stir in butter, vanilla and almond extract until butter is melted.
Strain pudding through a fine mesh strainer, using a spatula to press pudding through.
Put pudding into a glass bowl. Using plastic wrap, cover the pudding, pressing the wrap directly onto the pudding to avoid it forming a skin. Refrigerate for at least 4 hours.
Instructions for making pistachio cake:
Preheat oven to 350 F. Using bakers secret spray oil with flour, coat insides of 3 9 inch round cake pans. Line each pan with a round parchment sheet, and spray with the bakers secret. Set aside.
Pulse pistachios in food processor until finely chopped. Put pistachios into a medium size glass bowl, and add the flours, baking powder, soda and salt. Using a whisk, gently mix together the dry ingredients.
In the bowl of a stand mixer, beat the softened butter until smooth and fluffy on high,  about 2 minutes. Add sugar, beating until light and fluffy, almost white. Add egg and vanilla and almond extract, mix until just combined, scraping down sides and bottom of bowl with spatula to ensure it is completely mixed.
In a 2 cup glass measuring cup, measure out 1 cup of the pistachio milk. Add in 1/2 cup sour cream. Gently mix to combine.
With mixer on low, alternate adding in the dry and wet ingredients, starting and ending with the dry. Mix until combined, scraping down sides and bottom of bowl.
In a clean dry, mixing bowl, mix 3 egg whites, and cream of tarter with a hand mixer until stiff peaks form.
Using a rubber spatula, scrape the egg whites into the cake batter and gently fold until mixed in. Do not over mix.
Divide the batter between the 3 pans. Bake 35-40 minutes, rotating half way thru. Bake until toothpick comes out clean. Cool for 15 minute in pans. Turn cakes out onto cooling rack, and allow to completely cool before frosting.
Instructions for the cream cheese frosting:
Allow butter and cream cheese to come to room temperature. I like to get it out in the morning, if making in the afternoon.
Cream together the butter and cream cheese using a mixer. Add in the confectioner sugar, one cup at a time, mixing in between additions.
Add in vanilla and cream and beat till mixed in.
Instructions to assemble pistachio cake:
Using a serrated knife or cake leveler, cut off the rounded tops of the cakes.
Place first cake on plate. Using a piping bag, pipe a circle of frosting around the edge of the cake. Fill center with pistachio pudding.
Place next cake on, and repeat process.
Once all the layers are done, pipe the rest of frosting around sides and onto top of cake. Using a smooth cake knife, create a flat surface on top and sides of cake.
Sprinkle top of cake with chopped pistachios. To get the nuts to stick to the sides of the cake, place the cake on a counter or table covered with wax paper. Throw the pistachios onto side of cake as you spin cake around, repeating until fully encrusted with pistachios.
Keep cake covered in refrigerator until time to serve.  Use a sharp knife dipped in hot water to cut cake.
Notes
This recipe also makes 2 dozen cupcakes. Just cut circles in cupcakes, and keep the top, and hollow out, and fill them with pastry bag.
Prep Time:

Overnight

Cook Time:

1 hour

Category:

Dessert

Cuisine:

American